With Spotify, it's easy to find the right music for every moment – on your phone, your computer, your tablet and more.

There are millions of tracks on Spotify. So whether you're working out, partying or relaxing, the right music is always at your fingertips. Choose what you want to listen to, or let Spotify surprise you.

You can also browse through the music collections of friends, artists and celebrities, or create a radio station and just sit back. Soundtrack your life with Spotify. Subscribe or listen for free.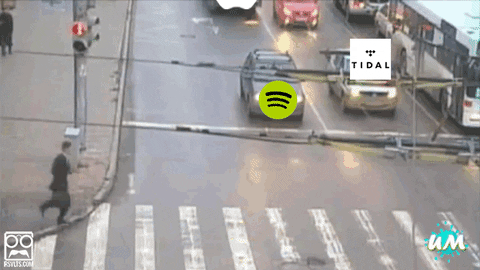 December 2017 Ideas Review
Every month the Community Team reviews our Ideas Board and present the ones we've updated in the past month.
Cortana + Spotify integration is now live on Win10 releases from RS2 and later.
You can now use Cortana to control music playback on more of your favorite music apps (EN-US only). Starting with this build, Windows has enabled natural language compatibility for Spotify. This works on both above the lock screen (PC is locked) as well as below!.You can try queries like…
Play Christmas music on Spotify
Play my discover weekly playlist on Spotify
Play on
Play some Drake
Play Focus music
Play Rock music
Once music is playing you can ask Cortana what's playing like this: Hey Cortana, what's playing?
Cortana will keep you posted on your tracks. To start rocking to your favorite tracks just get the latest app update and sign into Spotify in the notebook under the music section.
We're here to take a look at the ideas we updated for you all in December.
Spotify